Anna Watkins
Choreographer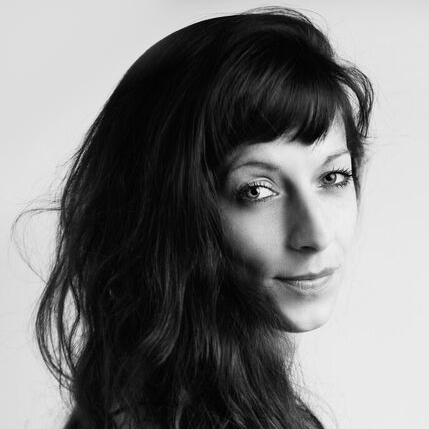 Anna Watkins graduated from the Rambert School of Ballet and Contemporary Dance in 2005. Anna was a dancer for Tavaziva Dance for 10 years—achieving the first longest standing dancer. Previously working with Motionhouse, Shobana Jeyasingh Dance Company, Neville Campbell and more. Anna was a dancer for Dance in Focus—collaboration between English National Ballet and dance photographer Chris Nash. She was Rehearsal Assistant for Tavaziva Dance 2009–2010, Project Manager in 2014—coordinating their Youth Dance Programmes for Tavaziva Male and Female, including choreographing on Tavaziva Female and Project Leader for ZIVA Youth Dance in 2015–2016.
Anna has choreographed for CAT (Centre for Advanced Training) all over the UK, BalletBoyz Dancer's Course and taught various professional classes including Rambert Dance Company & Tavaziva Dance.
Commissioned works for Third Row Dance Company, New College Youth Dance Company, Suffolk Youth Company, English National Ballet Youth Company—ENBYouthCo, LSC Expressive Arts, Leyton Sixth Form College, Rambert Dance Youth Company, Quicksilver for the production of Angled Eye, English National Ballet to choreograph for Dance Journeys 2016, 3rd year BA Degree Students at Dance City, Newcastle and English National Ballet as an associate artist and choreographer for the new Giselle by Akram Khan for ENBYouthCo.
More recently Anna was commissioned by Phoenix Dance Theatre to create a new work on Phoenix Youth Academy. This work was selected for Fresh 2018, Yorkshire Dance as part of U.Dance.
Currently created new works for CAT (Swindon Dance), SYDCo (Swindon Dance) and Co-Evo (Pavilion Dance South West).
Recently awarded Associate Artist at Swindon Dance for 2017–2018 and awarded Arts Council England funding for a triple bill of her production, OATH, including a short dance film in collaboration with Film Oxford. Anna formed Watkins Dance Company in May 2011.